Designing the perfect workflow can be daunting, especially for citizen developers and those diving into no-code workflow design for the first time. But PerfectApps makes it easier to design a workflow system from the ground up that's fully tailored to your unique business needs and that can be changed or enhanced at any time.
Workflow platform aside, it's common to be a little overwhelmed when getting started with your workflow design…What problems do you need to solve for? Will automation really help? What kind of workflow automation is best-suited to your business needs?
That's what we're here to help with. Kickstart your next custom workflow design project with these 5 ideas.
1. Task Automation Workflow
Benefits of business process automation (BPA), or task automation, include streamlining communication, empowering employees, and creating efficiencies, as Kiely Kuligowski notes for Business News Daily.
No matter your business or industry, automating organizational tasks can give precious time back to your team members, leading to:
Increased productivity

Less human errors

Greater consistency

Scalability potential
2. Employee Onboarding or Customer Onboarding Workflow
Employee onboarding is costly and time-consuming. But cultivating a positive employee experience begins with onboarding and training. A disorganized or mundane onboarding process can adversely affect employee retention by as much as 50%, according to the Aberdeen Group. 
On the other hand, automating your employee onboarding workflow can:
Organize and streamline paperwork

Ensure accuracy of data and compliance with necessary laws and regulations

Provide complete information to new hires
You could realize similar efficiencies and compliance risk mitigation benefits when it comes to streamlining and automating your customer onboarding workflow.
3. Leave Request Workflow
Keeping track of your employees on leave and maintaining compliance can be time-consuming and complex, to say the least. That's why, as is the case with automating other Human resources tasks and workflows, automating leave request workflows can create efficiencies, ensure compliance, and create visibilities, among other perks.
4. Expense Approval Workflow
Everyone loves expensing business-related travel costs. Comparatively few people love the process of recording expenses. That goes for business travelers as well as businesses themselves. 
That's why, as Bill.com notes, creating an automated expense workflow can benefit your organization in the following ways:
Cost efficiency

Visibility into spend

Manage risk & fraud

Ensure compliance

Maintain flexible & scalable processes

Easier business travel

Reinforce company policies to manage behavior
5. Compliance Checklist Workflow
When it comes to creating compliance checklists, there's a lot at stake from a risk management point of view. 
Not only can automating your compliance checklist processes and workflows minimize the associated business risk, but it can also create cost efficiencies and operational efficiencies.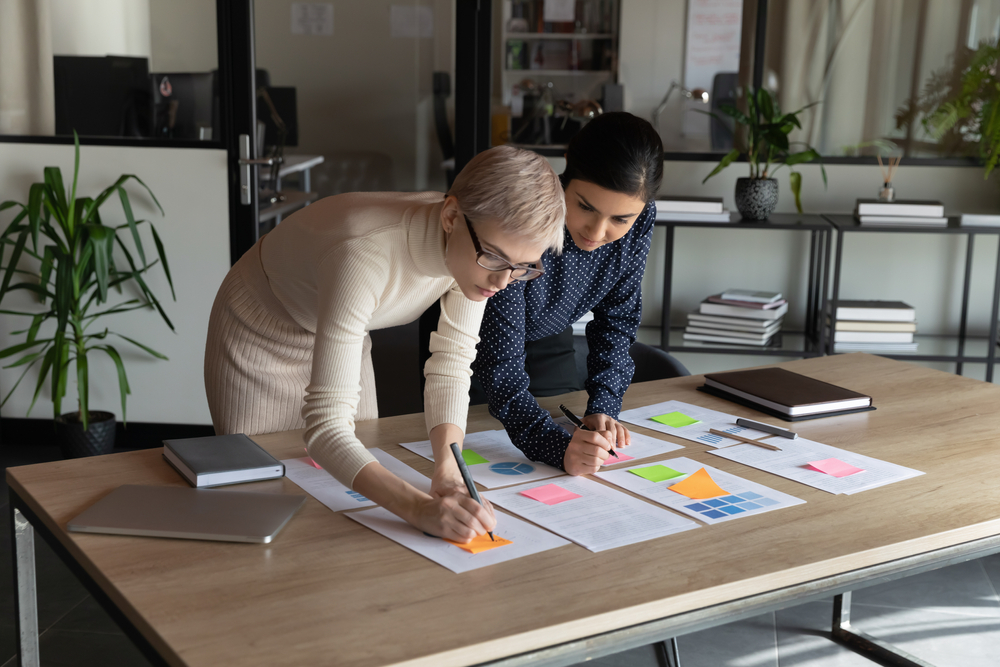 Why Does Designing an Efficient Workflow Matter?
By designing an automated project workflow, case workflow, or process workflow that's tailored to your needs from conception through execution, you ensure a more efficient process, saving time and ensuring no action items are missing.
A well-thought-out workflow process involves a series of interrelated steps that are logical, streamlined, and focused on achieving a specific goal or goals. 
Well-designed workflows determine where and to whom web apps and associated tasks are routed.
How Do I Design a Workflow System? 
Workflows can be simple 2 or 3 stage linear workflows, or complex with many stages and non-linear pathways.
While the complexity of the workflow does have an impact on the design process, you should consider the following things first (before designing your workflow):
What is the first step, or the starting point, in your process? 

Who is going to kick off the process? 

If applicable, who should be receiving a notification to access the app next? 

Are there any other actions that need to be taken on the app? 

What are the conditions for the workflow to move to the next stages? 
How Can PerfectApps Help Me Design a Workflow System?
Having access to one of the best no-code workflow automation tools, like PerfectApps, can drastically change how you approach workflow design. With its drag-and-drop functionality, 3rd party system integrations, and more, PerfectApps allows users to create workflows that best suit their unique use cases.
Once you've settled on all of the above 5 things to consider before designing your workflow, visit our help guide for tips and steps to design your custom workflow applications in PerfectApps.
The Bottom Line
Designing a workflow might sound technical and complex, but with the right tips and tools, it is much easier. 
PerfectApps is more than just a tool; it's your custom solution for creating efficient workflow apps. Whether you're looking to design a workflow system for a personal project or a corporate web portal, we hope the pointers provided above set you on the right path. 
Need more assistance designing your project workflow? We invite you to reach out to us about our training, coaching, and app development services.