You probably have a fire extinguisher in your kitchen (and if you don't you should buy one on your way home from work today).
It's possible you'll never have to use that fire extinguisher, but should the rare kitchen fire ever occur, you will think of it as one of the best investments you ever made. Likewise, disasters and unexpected incidents at work may be rare, but you need to prepare for them anyway.
We like to think we'll remain calm and collected during a data breach or other disaster, but people rarely are. That's why it's absolutely essential to create disaster and incident response workflows for your business. While you can't test these workflows as thoroughly as you can other types of workflows, you can test them with mock disasters, and you should. Like the humble kitchen fire extinguisher, disaster and incident workflows may end up being an outstanding investment of your time and effort.
A Workflow for IT Incidents
There is a 27.9% chance your business will experience a data breach in the next two years, according to a study by IBM. If you don't develop a response workflow and later experience a data breach or other IT incident, chances are that your main response will be panic, and that's a sure recipe for poor decision-making and mistakes.
After notifying key personnel, the first step in an IT incident workflow is classifying the severity of the incident into one of these categories:
Critical – something with potentially catastrophic effects on your business
High – an incident with significant risk of negative financial or PR impact
Medium – an incident that is limited in scope, but that could be costly or damage reputation
Low – an incident where an intrusion or threat has occurred with no effect on critical infrastructure
Other typical steps in an IT incident workflow include:
Notification and containment
Eradication of the threat
Documentation of the incident and response
Evaluation of the response
Communication of the incident and response to stakeholders
Cloud-hosted workflow and form software allows you to create such a workflow that you can access from an alternate network if your business network is affected.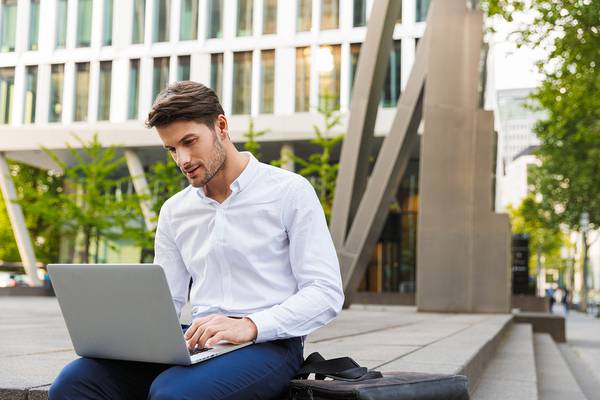 Cloud-hosted software can be accessed wherever you can connect to the internet.
A Workflow for Non-IT Incidents
Field services companies and companies located where natural disasters are a threat absolutely need a non-IT incident response workflow. Other companies should have one as well, to be safe. Typical steps in a non-IT incident response workflow may include:
Recording all critical details of the incident
Communicating incident details to all relevant company leaders
Activation of a remediation action plan
Generation of work orders based on the original incident documentation form, with key personnel deployed based on their skills and location
Documentation of work completed based on work orders
Creation of final incident resolution report and communication to all stakeholders
Review Incident Responses At Least Annually
It's not sufficient to create a disaster or incident response workflow once for all time. Particularly for IT-related incidents, the response will need to change due to changes in IT infrastructure and technologies used in the business. After an incident response is a good time to review the workflow, because problems with it will be fresh in everyone's mind.
But if you're fortunate enough to go long periods without incidents, it's still a good idea to review your incident response workflows every year, or after major company changes, such as a change of location.
Workflow software that is deployed in the cloud, like PerfectApps, is an ideal choice for creating your disaster an incident response workflows. Should your network go down, you can still access the workflows from another network, and you can make your forms and workflows mobile-friendly, which is helpful for workers who are responding in the field.
And since you can try PerfectApps for free by signing up for a trial, there's no reason to put off creating a disaster and incident response workflow any longer. Or if you want, you can watch the demo video and see for yourself how easy it is to create fully customized forms and workflows, with no programming required.