Rare is the business in any industry that doesn't use forms. Forms are great for standardizing procedures and ensuring that all necessary information is available before taking the next step in a process.
Paper forms, however, are outdated in the age of 24/7 connectivity. Paper forms cause "friction" in work processes, slowing things down and raising the risk of problems ranging from indecipherable handwriting to accidental shredding to an important form falling into the wrong hands.
Electronic forms make sense for today's business, whether you're selling cakes or providing construction services. Electronic forms don't slow down processes the way paper forms do, and they can be automatically routed to the right recipient, so they're never lost. Here are four businesses in four industries that have streamlined processes and improved productivity with PerfectApps.
1. Visalia Unified School District
In California's San Joaquin Valley, the Visalia Unified School District serves 27,000 students at 44 educational sites and employs 2,500 people. Schools have always been heavily dependent on forms because of the massive administrative requirements educational facilities face. But dealing with paper forms for nearly 30,000 people is expensive and time-consuming. One heavily used paper form cost $10,000 per year just in printing costs!
With PerfectApps, the Visalia Unified School District automated accident reports, substitute teacher requests, transportation requests and more by creating electronic forms that looked exactly like their paper counterparts so the transition to filling them in electronically was easy. Results were impressive, cutting the amount of time and resources devoted to administrative tasks so the district could concentrate on its core function of education. Reduced printing costs, lower labor costs, and easier reporting yielded an impressive return on investment.
2. Madison National Life Insurance
Insurers have to collect vast amounts of information, much of it away from the office. When all that takes place on paper, approving new policies is slower, and chances for mistakes are higher. Madison National Life Insurance, which serves 49 states, wanted to not only reduce the friction that results from paper-based processes, but to allow agents to enter and submit information from the field using mobile devices. They also wanted conveniences like auto-filling that allows data to populate multiple forms at once, again reducing error rates.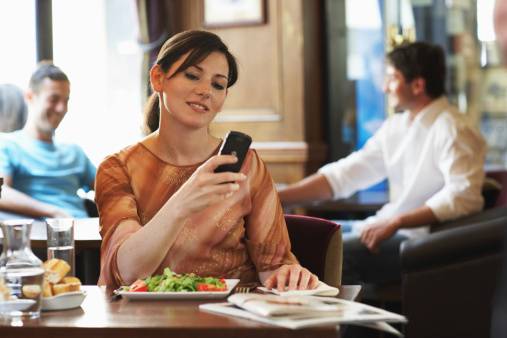 Madison National Life Insurance used PerfectApps to create automated workflows with electronic forms agents could fill out and submit from wherever they happened to be. Data from forms is automatically routed to an administrative server rather than waiting on someone's desk for a signature. The result is a much faster approval process, and since PerfectApps allows creation of electronic forms that look just like their paper counterparts, training for electronic form use was minimal.
3. Affinity Management Group
Business consulting and survey firm Affinity Management Group found that its existing system, based on Quask, wasn't holding up under increasing deadline pressure and rising customer demand. But they were able to integrate PerfectApps with their existing system to greatly increase operational efficiency and improve customer service simultaneously. Surveys can now be executed much more quickly, helping clients make better business decisions faster and saving time and money.
The one-year return on investment for Affinity Management Group has been impressive, and response rates to the surveys created with PerfectApps have been significantly higher than industry norms. Workflows are faster, and clients get more complete information so they can make important decisions in the shortest amount of time.
4. Ogden Clinic
Healthcare services providers not only have to deal with huge amounts of information, they must also comply with strict regulations and need work processes that create an audit trail. Paper forms simply can't do the job in today's business environment. The Ogden Clinic turned to PerfectApps to streamline workflows using electronic forms. Though some were skeptical at first, the pilot project of automating HR processes was an overwhelming success, transforming workflows and automating formerly cumbersome processes.
The Ogden Clinic enjoyed major time savings from the electronic forms and workflows they created with PerfectApps, and they freed up IT resources to concentrate on other projects. Now, processes like mileage reimbursement, employee reviews, and IT services are electronic and automated, and an audit trail is created automatically, for more accurate and thorough reporting.
Conclusion
PerfectApps is a flexible, scalable solution that has transformed workflows in a wide range of industries by allowing easy creation of electronic forms and workflows. With an intuitive drag-and-drop interface, you can create pixel-perfect forms either by themselves or as part of defined workflows without knowing the first thing about programming. Have a look at our demo and see how easy it is to replace tedious paper-based processes with streamlined electronic workflows. The possibilities are practically unlimited!