Whether in a business or in a school, "on-boarding" new people is administratively intensive and fraught with potential for mistakes, particularly when many on-boarding processes are done manually.
In a higher education setting, processing an influx of new freshmen every year is an enormous undertaking, and it has to be done correctly to ensure that student records are accurate and that students are able to use their ID cards for their many intended purposes. A few years ago, the Business Affairs department at the University of Tennessee Martin knew there had to be a better way to process the yearly inundation of new students than the manual process they had been using.
The Problem
The old way of doing it definitely had its limitations. Six manned digital camera stations would be set up during new student orientation. While registering for orientation, students would stop by the photo stations, where photos were taken in batches of approximately 300. Then a batch of pictures would be processed and uploaded to the school's ID card program, with cards printed out later in batches.
To receive their ID cards, students would later have to go back to the orientation registration area and line up by the photo stations to wait for someone to hand them their cards. It wasn't terribly efficient, and most new students had plenty of other things they would have rather been doing than waiting in line for their ID cards. Process Improvement Facilitator Mike Abney of UT Martin looked at his options for creating a better process.
Solution: Automated Online Student ID Request Form
PerfectApps caught Abney's attention. Not only did it have a very reasonable price point with the convenience of cloud hosting, it was flexible and powerful enough to take on any number of manual forms and make them digital, without the need for programming. Using PerfectApps, UT Martin created an automated student request form online. When applying for orientation, students could now go to a web page and upload a photo.
Instead of standing in line at photo stations two separate times, IDs could be made well in advance of orientation day. When students arrived on campus, their ID cards would be ready and waiting for students in their orientation packets. Students who registered for orientation but forgot to upload a photo could be reminded via email so they could be sure their IDs would be ready when they arrived on campus.
The Savings: Time, Money, Sanity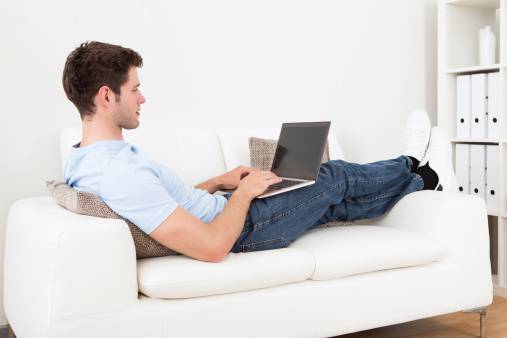 With the new system based on electronic online forms created with PerfectApps, the school no longer needed to set up photo booths and hire photographers. The process of herding students through the process was eliminated, and moreover, the school was able to have student assistants supervise ID card creation so that regular staff members could focus on other important tasks. It's safe to say that students appreciated avoiding long lines and having more time to explore the campus with their new ID cards waiting for them upon arrival.
An Award-Winning Approach
This student ID card initiative actually won an award for its ingenuity. At the Professional Development Group's First Annual Best Practices Awards in April 2010, UT Martin was recognized for this easy-to-manage, money-saving approach. The award validated Abney's commitment to successfully automating what had been a labor-intensive, time-consuming process. Later on, Abney was able to use PerfectApps to bring dual enrolment wizard workflows, admissions and registration forms, student vaccination forms, and purchasing forms online as well, streamlining several other formerly cumbersome processes.
Conclusion
The student ID initiative at UT Martin is just one example of organizations putting the power and flexibility of PerfectApps to work to streamline processes, cut waste, and save money. With PerfectApps, even non-programmers can create beautiful, pixel-perfect custom forms and use these forms to create logical workflows. Results include lower error rates, faster processes, and an end to lost paper forms, along with savings on resources like paper and ink. We invite you to watch our demo and see for yourself how powerful and easy to use PerfectApps is.