Business success depends on both productivity and efficiency.
The two concepts are similar and are sometimes confused for one another, but they're not the same. Productivity is about output during a defined time period. Say that last week you produced 100 units of work, but this week you produced 110. That means your productivity went up by 10%.
Efficiency is more related to the quality of your work or work processes. If you produce the same number of units in the same amount of time, yet do so with less waste, or at a lower cost, you improve efficiency. Both higher efficiency and higher productivity lead to higher profits.
Strong workflows are the key to both higher efficiency and greater productivity, and when you can automate some or all of a workflow, you can make a tremendous difference in both. Here's how.
Productivity and How Workflows Help
Let's say your business produces handmade furniture. The more pieces you complete, the more you can sell and the more money you can make. Production may involve preparing the pieces that will make up a table or chair, finishing wood surfaces, upholstering seats, and so on. All these steps make up a workflow, and the more efficient the workflow, the more quickly you'll go from raw materials to finished product.
Automated, mobile-friendly workflows can be designed so that the moment the wood finisher or upholsterer's services are needed, they receive a notification. That way they know to begin as soon as possible and there is less risk of steps being missed or delayed. Ultimately, productivity goes up.
Efficiency and How Workflows Help
Suppose you are the head administrator at a school. School administration naturally involves a lot of forms: for registration, field trip permissions, equipment requisitions, and so on. All these processes used to have to be done on paper, but now all of them can be done through online forms and automated workflows.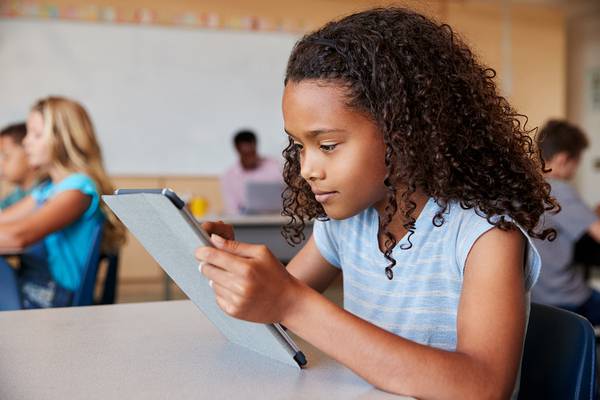 Students have no trouble ditching paper. Shouldn't their teachers and administrators try to do likewise?
Imagine what happens when registration forms go online. Not only are there no more worries about illegible or damaged paper forms, massive amounts of paper can be saved. That alone represents efficiency, but so does the time saved from manually sorting, filing, and handling forms. Efficiency can increase impressively from the conversion of a single, paper-heavy process to an online workflow.
Demand These Features in Your Workflow Software
You have many choices in workflow software. Some products are geared toward large enterprises, while others are designed for small and medium businesses. When evaluating your workflow software choices, be sure to insist on the following features, whatever the size of your organization:
Intuitive, user-friendly interface
No programming required
Automated alerts and notifications
Permission-based access controls
Integration with commonly used office systems like spreadsheets
Easy creation of workflow reports
Many businesses today choose cloud-hosted workflow software, and this is a great choice in terms of scalability and reliability. However, if you have to run software on your own servers, choose workflow software that gives you this option.
PerfectApps is workflow software designed to improve both productivity and efficiency. Because of its intuitive user interface, learning to use PerfectApps is fast and easy: you simply drop form or workflow elements into place. You can also easily set workflow permissions, create automated alerts, and integrate PerfectApps with your spreadsheets, databases, web forms and with Salesforce CRM.
If you're ready to improve workflow productivity and efficiency through better, faster work processes, we encourage you to read some of the many PerfectApps case studies . See how businesses and organizations like yours used the power of automated workflows to boost productivity and efficiency while reducing error rates and tracking business data and trends with ease.