B2B buyers typically submit large transactions involving multiple departments and personnel, and these transactions generally take a long time compared to B2C transactions.
The B2B seller has processes that B2C businesses don't have to worry about. For example, the typical B2C e-commerce company doesn't have to worry about overdue invoices, but they must be tackled methodically and quickly by B2B sellers.
Yet B2B buyers behave in many ways like B2C buyers: they do plenty of online research, and they often have their mind made up by the time they choose a provider. While buying office furniture for an entire business location will never be the same as buying a book or a garden hose from Amazon, B2B buyers want their experience to have the efficiencies they enjoy when they do personal online shopping.
To meet these needs to the extent that it's possible to, B2B sellers need strong workflows to root out inefficiencies and keep errors to an absolute minimum. The right B2B sales automation and workflow software helps them do this.
B2B-Specific Workflows for Repeat Customers
Different B2B buyers have different processes within their own organizations for getting purchases approved, and B2B sellers can create workflows that can help. Suppose a B2B seller has a long-time repeat customer who is required to send orders through a manager for approval if the order amount exceeds a certain threshold.
The B2B seller can create a tailored automated sales workflow for this customer that prevents the buyer from continuing with an order without getting their own manager's approval. For threshold-exceeding orders, the workflow could notify the B2B buyer that they need to get manager approval, after which point the workflow will pick up again immediately.
Workflows to Approve or Deny Special Requests
In another example, suppose a B2B buyer has a special request. Maybe they want a product made in a particular color to coordinate with their brand colors. An automated workflow in the seller organization could send the special request for approval, noting any factors that may be favorable (a large order from a valued repeat customer) or unfavorable (a new customer about which nothing is known) so that decision-makers can make an informed decision on whether or not to approve the special order request.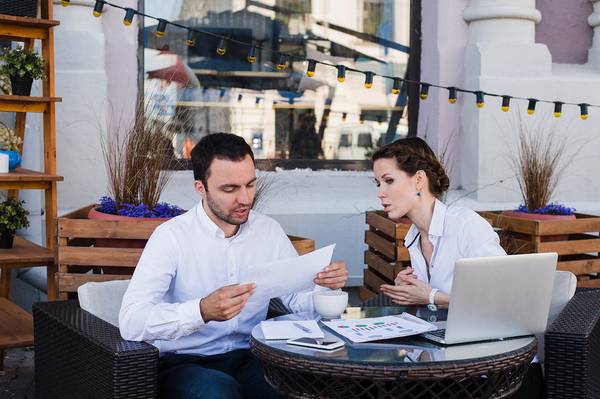 This way, decisions can be made quickly, so that an approved special order can get started ASAP, or a denied special order can be communicated with the buyer promptly so as not to waste their time.
Audit Trails for Fraud Prevention, Policy Compliance
The right workflow software makes it easy to generate audit trails on all workflows, and this can be invaluable for preventing or detecting internal fraud. When B2B workflows collect and store data on who accesses workflows, complete with time and date stamps, it's harder for the unscrupulous employee to fudge sales figures or overcharge buyers.
Auditing is also great for ensuring that every employee complies with company policies and any industry or government regulations that may apply. If an irregularity should occur, audit trails make it easier to track down exactly where the irregularity entered the workflow and determine if it was just a mistake or typo, or something intentional.
Workflow software like PerfectApps empowers B2B companies to create customized automated workflows to address their specific needs, without having to hire a programmer. The user-friendly, drag-and-drop interface makes creation of online forms and workflows straightforward, so they can be tested, modified if necessary, and deployed in record time. PerfectApps invites you to watch the demo video, or better still, try PerfectApps for free by signing up for a trial. There's no reason to let inefficiencies and errors stand in the way of maximum B2B profits.