Did you ever wonder how iconic sitcom character Leslie Knope deputy directed the Pawnee Indiana Parks and Recreation Department so competently? The show never gave specifics, but there's a good chance she put workflow software to use in managing harvest festivals, animal adoption days, and community garden plots.
In many communities in the U.S. and elsewhere, budgets for parks and recreation departments are always tight, and the happiest communities are the ones where resources are used wisely so that the maximum number of people can enjoy recreational facilities. Software used to create online forms can make a tremendous difference in how efficiently municipal departments, including parks and recreation departments, are run.
Forms for Local Citizens
Before the internet and online forms, managing a volleyball league, a craft class, or a pool schedule involved paper forms filled in by hand, which was not only slow but also susceptible to mistakes. When a local citizen can sign up for dance classes, reserve a picnic pavilion, or enroll in a water fitness program using online forms, however, things are faster, easier, and more accurate.
No longer does a person have to find time during regular business hours to retrieve and turn in forms, because they're available around the clock. Furthermore, once completed, forms won't be lost in someone's Inbox because they can be automatically routed to the exact person who has to act on them. Email notifications can even be set so relevant Parks and Rec employees will know the instant a completed form has been submitted. Savings in time, mistake correction, and printing resources can be tremendous.
Forms for Employees
If, say, an urban forester discovers Emerald Ash Borer during a tree survey, treating the problem promptly is essential. Wasting time digging through a filing cabinet for the application to treat the problem and request the necessary materials is cost-inefficient and frustrating. When a Parks and Rec director uses software to create online forms, critical time is saved, and problems prevented.
Likewise, employment applications for seasonal and year-round positions can be put online to streamline the hiring and onboarding processes. Suddenly, hiring lifeguards for the summer or a new Community Gardening Director is faster, easier, and less costly. Online workflows can be designed to create their own audit trails, so if there are ever questions about a previous step in the hiring process, they can be answered quickly and definitively.
Workflows That Look After Themselves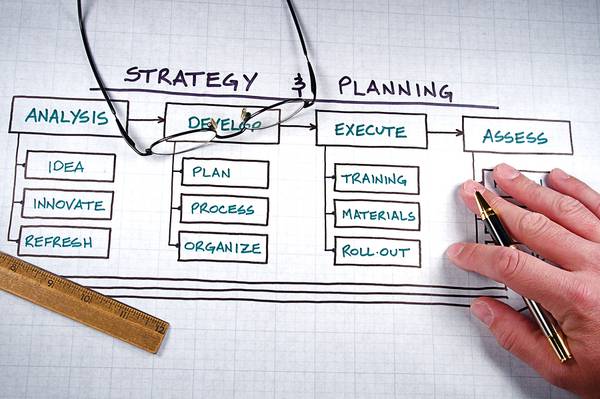 You can create automated workflows even if you don't know coding or programming.
When municipal departments like Parks and Recreation create online forms, they automatically increase efficiency. They raise that efficiency to a whole new level when they link online forms to automated workflows that eliminate paper-shuffling and manual data entry. When someone applies for a community garden plot, their application can be automatically approved and a plot automatically assigned, so there's more time for the things Parks and Rec departments exist for – community beautification, sports leagues, classes, and monitoring of facilities, for example.
Spend Valuable Community Resources Optimally
City departments are used to having to do more with less, and online forms can be a terrific tool for accomplishing that. Savings on supplies like ink and paper can be significant, as can time savings. Fewer data points have to be entered into spreadsheets and databases by hand, and employees have more time to focus on making the community more livable and enjoyable.
And it isn't just Parks and Rec departments that can benefit from online forms and workflows. Just about every municipal department can simplify and streamline operations so that tax dollars go further than before. Citizens can engage more easily with departments from the comfort of their homes, so they're more likely to participate in community events.
PerfectApps' online form builder lets you create online forms with a convenient, intuitive, drag-and-drop interface, with no coding required. That means the very people who process forms and oversee workflows can design those forms and workflows exactly to their specifications. Workflows can be set up with alerts, audit trails, and to create reports documenting resource usage and community benefit, so employees and community members save time and hassle and local funds are used optimally. We encourage you to watch our demo, for whatever type of forms and workflows you use. You're sure to be inspired with new ideas for putting online forms and workflows to use to make your work processes better.