The term "assets" in the context of an asset management program refers to the tools and equipment that people use to accomplish tasks.
For most companies, IT equipment is the most important asset category, but there are other types. For examples, fleet vehicles and tools are assets. In school systems, audio-visual equipment is an asset that should be managed.
Asset management is all the practices and activities an organization does to track assets and make sure they are used to add value. It is a business process that ensures everyone has what they need to fulfill their responsibilities, and that each and every asset the company owns can be located at any given time.
Done correctly, asset management ensures that equipment performs as intended, while keeping operating costs under control and maximizing asset ROI.
Where Is Each Asset's "Home?"
One basic, yet extremely important component of good asset management is simply knowing where assets are physically located. If, for example, a laptop is going to be upgraded with a new video card or a solid-state hard drive, the IT worker making the upgrades has to know where that laptop is located. An asset management workflow can show who the laptop is assigned to, as well as their office location and phone number.
When every asset has an assigned "home," it can be found quickly if someone should need it, or if it should need maintenance or repair. Asset management workflows should give location information to authorized users, letting them know, for example, that a particular fleet vehicle is parked in space A4, or that a printer in need of a new toner cartridge is located near the water fountain on the second floor.
Who Is Responsible for Each Asset?
Responsibility for an asset may change from one time to another. In a school, the audio-visual equipment manager is responsible for knowing where all the equipment is at the end of the day. However, an asset management workflow will contain information about who is responsible for a piece of equipment at a given time.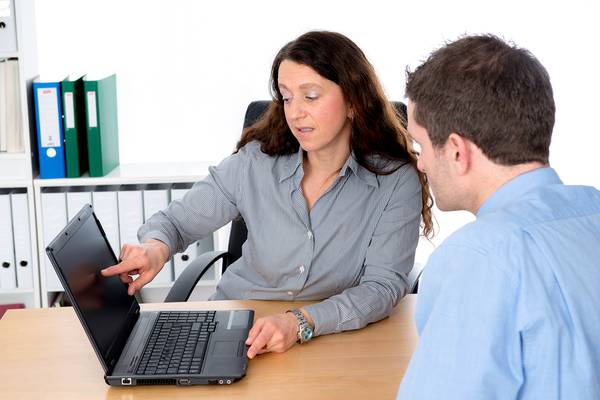 Asset management makes it possible to locate any given asset at any time,
along with who is responsible for it.
The economics teacher may be responsible for a projector during third period on Thursday because he is giving a presentation. The same projector may temporarily become the responsibility of the history teacher later that day. Asset management lets people with ultimate responsibility for assets track who is using an asset at any time.
Is an Asset Broken or Near the End of its Lifecycle?
Some assets require regular maintenance or upgrades. Fleet vehicles require oil changes and other normal vehicle maintenance at prescribed intervals. Asset management workflows help the fleet manager know when a vehicle is due for maintenance so it can be marked as "out of service" on that day.
Likewise, equipment wears out. If a laptop is nearing the end of its warranty and is to be sold or otherwise disposed of, the asset management system can alert the IT manager and the laptop user of this well in advance, so that arrangements can be made for a replacement and for secure transfer of data from the old laptop to the new one.
Lack of Asset Management Results in Waste of Time and Money
Lack of a good asset management workflow can result in duplicate expenses (such as purchasing a laptop for a new hire when there's an unused laptop sitting in a closet somewhere). By contrast, good asset management ensures that retired assets are disposed of properly, and generally allows money spent on assets to produce the strongest return on investment.
PerfectApps is workflow software that allows users to make customized IT asset management workflows by dragging and dropping workflow elements into place on its intuitive user interface. No programming is required. PerfectApps is flexible enough to handle an almost unlimited range of business workflows in every department and across departments. To learn more, please browse through our many case studies and see how outstanding workflow management controls costs, boosts revenues, and improves efficiency and productivity.