The appeal of a home-based business is clear. There's no commute, you can be somewhat flexible about your work hours, and you don't have to expend mental energy on workplace politics. Another appealing aspect of a home-based business is the relative freedom from red tape and bureaucracy.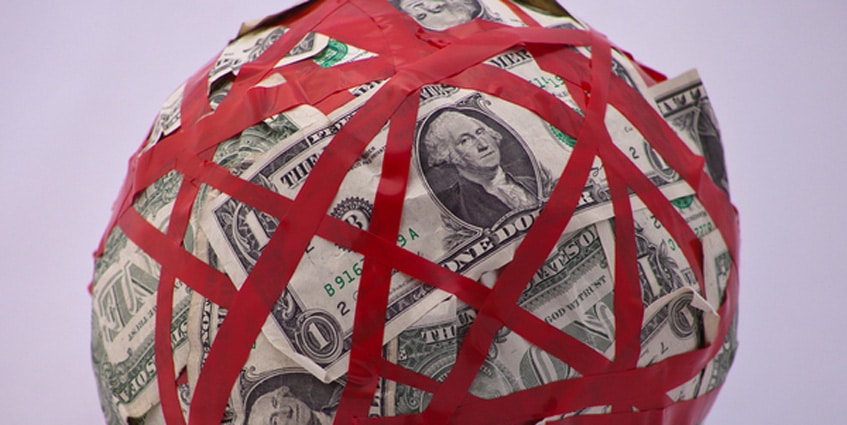 How many of us have decried inelegant, needlessly complex processes we have been required to follow to get our work done? The home-based business lets you start from the ground floor, avoiding bureaucracy and keeping things simple. But if you expect any home-based business to be free of organizational and documentation needs, you are in for a rude awakening.
Organization Doesn't Require Bureaucracy
Keeping your home-based business organized doesn't usually require Byzantine workflows that might be necessary for a large enterprise. But there will nonetheless be organizational requirements, if for no other reason than for filing taxes accurately.
Custom online forms are the answer for countless home-based businesses because they can be made expressly to suit a process, keep office-based clutter down, and give owners the essential documentation necessary to keep the business in good financial and legal shape.
Keeping Up with Works in Progress
Rare is the home-based business owner who isn't involved in multiple projects simultaneously. For most people, this is a necessity in order to make sufficient income. You may think you won't forget any of those balls you're expertly juggling, but it's all too easy to do. However, if you use form software to create, for instance, a project initiation form containing pertinent information, such as client name and contact information, project deadline, milestones, and rate of pay, and create a simple workflow that automatically emails you for project updates every seven days, you'll never risk forgetting important details.
Documenting Work You Have Completed
Documenting completed work is necessary for proper billing, for tax purposes, and, in some industries, for complying with regulations. Say you've set up a simple work-in-progress workflow like the one described above. If you add a step at the end, complete with an online form for documenting what you have done, how many hours you put in, your deliverables, and whether you have proof of compliance with relevant regulations, each project will tell its own story automatically. The right workflow that involves documenting what you do will have a beginning, a middle, and an end, all of which help you as a business owner.
Furthermore, a simple project documentation workflow, whether it's for custom clothing alterations, web design services, or text translation, helps you recognize trends in customer needs as well as bottlenecks that are slowing you down. This documentation can also be beneficial should you apply for a business loan.
You Don't Need Expensive IT Infrastructure
Most home-based businesses don't have room for a lot of computer hardware, and that's why the cloud is ideal for these businesses. If your Form Software operates in the cloud, you access it through the web just as you would a shopping site or social media site. You won't have to worry about performing software upgrades because the software provider takes care of all that for you. And if you hire an employee, equipping them with cloud software is as easy as signing up for another subscription, which can be done in minutes.
Cloud technology is one of the great "equalizing" technologies, allowing small and home-based businesses to effectively compete with larger enterprises because there's no huge up-front capital investment in sophisticated IT hardware. With your computer, perhaps a tablet or phone, and a dependable, high-speed internet connection, you're equipped to go.
Certainly, your home-based business doesn't have to have form creator software and online forms in order to function. But if you have access to these tools, you have a strong advantage over businesses that do not. Your client base will see for themselves that you take your responsibilities seriously, and they're more likely to remain loyal to you. Best of all, you can spend time doing what you went into business for in the first place – and less time taking care of administrative tasks and writing down endless reminder notes.
PerfectApps offers cloud-hosted custom form software that lets you Build Online Forms and workflows to your exact specifications, with no programming required. Watch our demo video, and you're sure to get plenty of ideas on how the right online form software can give your business a clear advantage over the competition.