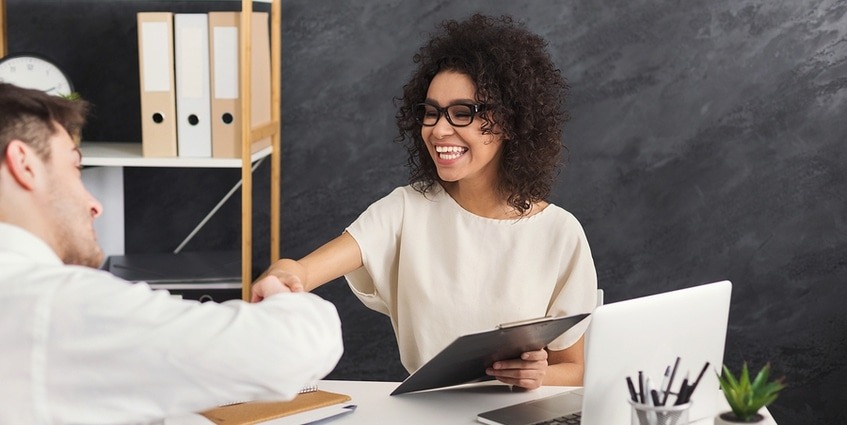 The HR department of today is a vastly more complex entity than it used to be. The responsibilities placed on the HR team are heavy, and making sure everything is done correctly and efficiently is expected 100% of the time.
Automated workflows are the answer to ensuring that every HR task is carried out to completion, with no missed steps. Here are a few key examples of automated workflows that help lighten the workload for HR professionals. All are straightforward to implement if you have the right workflow software.
Employee Onboarding and Offboarding
Employee onboarding requires that numerous steps be completed in sequence, and without mistakes. The consequences for mistakes in employee onboarding can affect not only the employee, but the company itself (if, for example, tax withholding information is incorrectly entered). Electronic onboarding forms are far superior to paper forms. Information required by multiple forms can be entered once and then auto-populated to subsequent forms. Automated workflows ensure that once one step of the process is complete, the next comes up automatically.
Offboarding is, if anything, more important than proper onboarding. All company-issued equipment must be accounted for, and steps must be taken to revoke network credentials for everyone leaving the company. If any steps are missed, damage to the company can be a real risk. Again, automated workflows using user-friendly online forms are the key to doing this job with maximum efficiency.
Performance Reviews
Performance reviews can throw many people's schedule into upheaval, but automated workflows make things easier. For example, the right workflow software will allow you to schedule employee reviews easily and distribute the workload fairly. When the people conducting the performance reviews can use an automated workflow to complete every step – particularly if the workflow is mobile-friendly – there are no worries about misplaced papers or performance information being viewed by unauthorized persons.
The right workflow software can step reviewers through the process automatically, and when other people's attention is required (like when a poor review requires input from someone higher up the chain), notifications can be triggered automatically by the workflow itself. Performance reviews go from lengthy, paper-intensive ordeals to time-efficient processes that benefit all parties involved.
Leave Requests
Leave requests can be tricky, and that's why automated workflows make so much sense for processing them. The workflow for handling leave requests can be engineered to account for different departmental needs, to ensure, for example, that half the engineering department doesn't take vacation at the same time, leaving the department short-handed.
Workflows for leave requests can also automatically handle things like blackout dates, and can be made to notify employees shortly before their leave commences of any tasks they need to take care of before they go.
Employee Training
A well-trained workforce is an engaged workforce, and in many companies, it is HR once again that is responsible for ensuring that all required and preferred employee training takes place in a timely and efficient manner. For example, regular safety training is required in some industries, and an automated workflow for scheduling it can ensure compliance while minimizing disruption. Employees can be assigned to specific training modules in any number of different ways: alphabetically by last name, by employee ID number, or by department. When employees complete training (whether online or in a classroom), they can indicate this by completing a brief online form that won't be lost or damaged.
PerfectApps is workflow software that is ideal for creating customized workflows for countless HR processes. It has a convenient, user-friendly interface, and no programming is required for the creation of perfectly customized online forms, and the workflows that handle them. Automatic notifications and triggers can be built right in, and workflows can be made mobile-friendly, so employees can complete them using their mobile devices. Did you know you can try PerfectApps for free? Simply sign up for a trial, and you can discover for yourself how easy it is to make customized forms and workflows that take HR to a higher level of functioning.