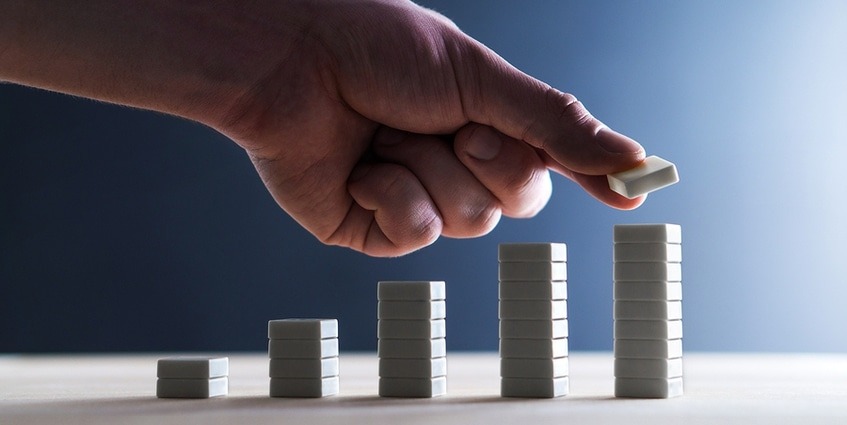 The concept of marginal gains is simple: small, incremental improvements eventually add up to significant improvements.
One of the most famous examples of putting marginal gains to work involved Sir David Brailsford, performance director for British Cycling, who used marginal gains to take the British team from being "a laughing stock" to winning 16 Olympic gold medals in the last two Olympics, and several British riders winning the Tour de France in recent years. Brailsford addressed countless details that affect performance, including bike maintenance, infection prevention, improved sleep, and athlete warm-down speed. All those tiny improvements added up to major accomplishments.
The concept of marginal improvements applies to countless personal and business situations, and in business, automated workflows can be used to capture many types of incremental improvements that really add up. Here are some tips.
Document Problems When They Happen
Finding opportunities for incremental improvements is easier when you document them immediately. A pen and paper will do for jotting down little problems. Suppose you forgot to submit a document on time, so you write this down as soon as you realize it. What could you do to prevent it from happening again? There are many solutions: setting an alarm on your phone, or perhaps noting the deadline on your Google calendar with a reminder notification.
You don't necessarily have to come up with a solution right away. Simply noting problems can help you see whether they're isolated, one-off problems, or whether they're related to underlying issues like work interruptions or poor planning. If so, solutions should address the underlying problem.
Automate as Many Small Things as Possible
Suppose you take a simple idea, like backing up documents to the cloud in the event of hard drive problems, and automate it. Sometimes, the software you use will offer an automated solution – you only need to set it up as a default action. Many software packages allow you to create "macros," which let you carry out multiple steps with just one or two keystrokes, which can save time and effort for actions you perform regularly.
Automated workflows are the end-game of many automation efforts, because they can string together multiple steps so that when one step is complete, the workflow automatically moves to the next. Such workflows can extract tremendous value from marginal gains when applied to everyday business functions like submitting expense reports or requesting IT help desk services.
A/B Testing Can Reveal Marginal Gains
A/B testing isn't only for testing one marketing concept or landing page against another. You can A/B test your own processes with slight differences to see which one saves the most time. If, for example, you regularly insert snippets of HTML into documents before publishing them online, is it faster to put those snippets into a master document for copying and pasting, or is it faster to develop two-keystroke macros to insert them on the go?
Any automated workflow can be A/B tested when there are multiple options for getting things done. Depending on the workflow software you use, you can easily change a workflow for testing and document the results (often automatically, if the workflow software has reporting features).
Training Maximizes ROI on People and Processes
Finally, don't discount the value of good training on extracting marginal gains. Sure, the new software saves time right off the bat, but what if you invested in a brief session or two of training by an expert? End-users may discover features they didn't know the software had, helping them improve their own marginal gains by learning shortcuts or avoiding cumbersome work-arounds.
Training on automated workflows is also essential to making the most of processes. Of course you want workflows to be intuitive, but there may be aspects of them that are not. A single training session can make a good workflow get great results.
PerfectApps is workflow software that allows users to create customized automated workflows without programming. It is an ideal tool for helping your team discover and capture marginal gains, and because it is easy to modify workflows, A/B testing is straightforward as well. Don't underestimate the power of accumulated marginal gains. They can make a disproportionately positive difference over time.
PerfectApps invites you to watch the demo video and see for yourself how easy it can be to take tedious, error-prone processes and turn them into sleek, efficient workflows that make the most of your team's time and efforts.