If your business has a transportation pool, even if it only consists of three or four vehicles, developing a workflow for reserving vehicles, logging usage, noting problems, scheduling maintenance, and other fleet management tasks will help you make the absolute most of this expensive investment.
The good news is that you don't have to have dedicated software for these processes, because if you have an outstanding online forms solution with built-in workflow tools, you can create custom workflows for managing your transportation pool, no matter its size. Even better, with the right online forms software, you can create efficiency-raising workflows for countless other work processes, from new employee onboarding to IT service requests. Here's how online forms can help you manage the transportation pool better.
Tracking Who Has Which Vehicle, and When
Particularly if your company sends out field representatives or service technicians, coordinating use of company vehicles is essential to providing consistent service. Creating custom online forms and workflows for reserving or assigning vehicles doesn't have to be expensive or over-complicated. With the right workflow tools, you can create online forms that allow employees to reserve vehicles for particular blocks of time, record beginning and ending mileage, and note any problems during use.
Mobile-Friendliness Makes Forms More Efficient
If you make your transportation pool management forms and workflows mobile-friendly, you further improve efficiency. Mileage can be entered without leaving the vehicle or jotting down notes, and if your employees already use mobile forms for things like recording deliveries or field services, having their transportation forms and workflows available on the same devices makes much better use of their time, because there's no waiting to get back to the workplace to enter data.
Collecting Data for Maintenance and Repair Records
Keeping your transportation fleet operating at peak efficiency requires that you keep up with maintenance and repairs. You could, for example, have the transportation management workflow automatically alert the transportation manager once mileage on a vehicle reaches a milestone that indicates that it's time for maintenance.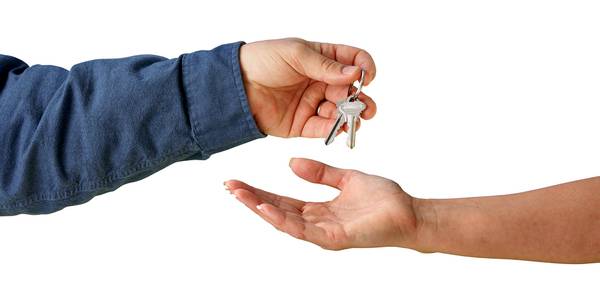 A form for scheduling and recording maintenance is easy to create as well. If there's a problem with a vehicle during use, such as a new noise, a mobile-friendly online form can allow personnel to enter details of the problem right away, and issue an alert to the transportation manager to evaluate the situation and advise on how to proceed.
Fleets Are Expensive; Manage Them Well
Even the smallest transportation fleet is an expensive investment, and maximizing your return on investment and making vehicles serve for as long as reasonably possible helps make the best use of your company's resources. Trying to manage a small pool of three or four vehicles may be possible with a phone and sticky notes, but it's vulnerable to errors, and inefficient.
Electronic forms and workflows for the transportation pool, on the other hand, help ensure that vehicles are never double-booked, that the transportation manager knows when each vehicle is expected back and can alert the team to mileage so that routine maintenance can be taken care of on time. Online forms can also be used on mobile devices to log mileage, note problems, or ask for extensions on vehicle usage, all without paper and pencil.
With Workflow Applications like those built into PerfectApps, creating online forms and workflows for transportation pool management is easier than you imagine. With PerfectApps, creating custom forms for a nearly unlimited variety of uses doesn't require programming, so the very people who will use a form or workflow can help design it.
Furthermore, PerfectApps can easily be made to interact with spreadsheets, databases, and other software so, for example, beginning and ending mileage can be automatically fed into a database and send out email alerts when it's time for routine maintenance. The result is that scheduling use of vehicles becomes easier, faster, and less prone to mistakes. We invite you to watch our demo and see how flexible, powerful, and easy to use PerfectApps is – for streamlining transportation management and countless work processes.