So-called shadow processes are ways people accomplish tasks that circumvent standard operating procedures.
Sometimes shadow processes emerge because there is no defined process for accomplishing something. Other times, shadow processes enter the picture when official processes are not well thought-out or are antiquated or needlessly bureaucratic.
While some shadow processes are more detrimental than others, it's generally best for businesses to keep them to a minimum, and the key to doing that is excellent workflow management. Here's what you should know about workflows and shadow processes.
An Example of a Shadow Process
Suppose it's the first day on the job for a new marketing associate. He needs a laptop with access to certain applications. If there isn't a clearly defined onboarding workflow for new employees, obtaining the new hire's laptop can be haphazard. Maybe his new supervisor calls a friend in IT, who knows where an unused laptop is. And maybe that laptop has the software access credentials of a previous marketing associate who has left the company.
While it seems like a straightforward solution to a problem, this type of shadow process can cause numerous problems down the road.
Shadow Processes May Seem Faster, but Ultimately Cause Problems
Suppose the laptop scrounged up by IT wasn't really "unused," but had been set aside for a summer intern. When that person arrives on the job, the informal finding a laptop "process" must happen all over again. And suppose the previous marketing associate's access credentials to the software included personal user information (perhaps because there's no offboarding process to ensure equipment is wiped when people leave). Serious privacy issues can result.
Automated workflows that lay out processes like onboarding and offboarding step by step may seem unnecessary, or like they slow things down. Ultimately, however, they prevent future problems, saving time, headaches, and money.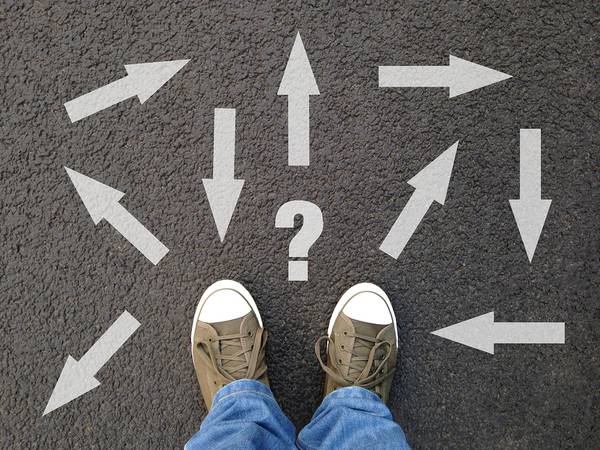 Good Workflows and Training Are the Solution to Shadow Processes
Creating automated workflows for regularly used business processes can prevent shadow processes, especially if the workflow software enables creation of sleek, efficient workflows complete with notifications and alerts. A new employee onboarding process can have the assignment of a laptop as a standard step for job positions that require them, so it can be waiting on the new employee's desk on day one.
Ensuring that automated workflows do what they're supposed to and keep shadow processes to a minimum also requires that people are trained in how to use the workflows. Taking the time up front to demonstrate how to use automated workflows and to allow users to practice in a safe environment where they can learn from their mistakes helps workflow users understand why the workflows exist and why it's important to use them rather than making up their own processes.
Processes are Inherent in Businesses
Every business has processes, whether they're documented and optimized or not. When businesses don't take the time to standardize and streamline workflows, they are less efficient, and wasted time is wasted money. The shadow processes that crop up either because standardized workflows don't exist or because existing workflows are inefficient can cause multiple problems long term.
PerfectApps is workflow software that makes workflow creation and workflow management fast and straightforward. No programming is required, so workflow creators can drag and drop elements into place. It's easy to test out workflows thoroughly before deploying them to the workforce, and it's easy to modify them when needs change.
Don't let shadow processes slow down your business or cause confusion. Automated workflows aren't just for big enterprises, and they don't require complex programming. PerfectApps invites you to watch our demo video so you can see the tremendous value of sleek, automated workflows. And we encourage you to contact us any time if you have questions.