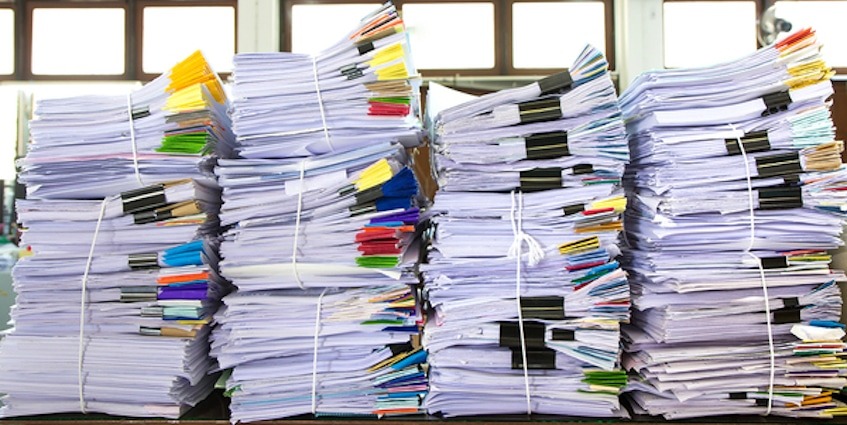 Despite decades of promises of a "paperless office," businesses still rely on paper for many business functions. The day when paper is completely unnecessary in business may never arrive, but the truth is, many processes can be automated and made paperless, and the payoff for doing so can be significant.
When processes are automated and paper use is reduced, the chance for making errors drops. Electronic handoffs during the steps of a business process mean less opportunity for setting important papers down and losing track of them. Forms filled in electronically are far less likely to be misread or misinterpreted than are forms filled in by hand. But there are many more advantages to electronic forms and automation.
Advantages of Using Electronic Forms
Whatever business you are in, when you use electronic forms and automate workflows, business development is accelerated due to time savings and reduced errors. This also helps keep operational costs under control. New York recruiting consultancy iCIMS performed a return on investment (ROI) calculation on a hypothetical 200-person company with average growth and average turnover for automating the employee on-boarding process, and the results were clear: a one-year decrease in costs of over $79,000. And that's just from automating one process.
Automating on-boarding eliminates mailing costs, reduces document preparation and processing time, and reduces logistics burdens and their associated costs. Think of the costs that could be saved by using electronic forms and automation in multiple business processes. E-forms and automation are also great ways to help your company reduce its environmental footprint.
Business Processes That Benefit Significantly from Automation
Employee on-boarding is only one process where automation brings a positive return on investment. Automated expense reporting can streamline operations as well. Even when processes are very simple (consisting of filling out and submitting a form, for example), electronic forms are preferable. Sales queries, technical support requests, order forms, purchase orders, and surveys are all examples of forms that simply work better when they're provided, filled, and submitted electronically. There are no papers to mislay, no handwriting to misinterpret, and submission is instant, so the forms can be acted upon quickly.
Who Has Time to Code All That?
Of course, not all businesses have a programmer on hand to create electronic forms, and hiring out the task can mean a major expenditure. The good news is, today there are customizable, off-the-shelf solutions that allow businesses of any size, in any industry, to create beautiful electronic forms and to automate workflows without ever having to write code.
With PerfectApps, Coding Is Not Required
PerfectApps is an automation and electronic forms solution that does not require programming skills in order to create pixel-perfect, customized electronic forms, complete with your company's logo, color scheme, and branding touches. You can start from scratch or use one of several pre-fabricated, customizable templates, with drag-and-drop convenience and clear menus that walk you through the process. With PerfectApps, your business can realize the increased efficiencies and ROI that electronic forms and process automation deliver. If you would like to learn more, we invite you to watch our brief product demo and see for yourself how easy creating electronic forms and automating workflows can be.