A workflow is a sequence of steps through which work passes as it goes from initiation to conclusion. Automated workflows are those where some or all of those steps are automated.
If the purpose of a workflow is to achieve a result or complete some process, then the purpose of workflow management is to achieve better results, often by managing the "people" part of the workflow. For example, in a complex workflow, some people's tasks may be done in parallel rather than in sequence, because they don't affect each other. This can accelerate completion of the overall workflow. Excellent workflow management depends upon excellent workflow software.
Workflow Software Should Allow Visualization of Workflows
In the early days of automated workflows, the only way to visualize a workflow was through a flowchart or other diagram, or by reading through computer code if you could understand it. Today, you should expect a clean, intuitive interface from workflow software, so that you can visualize a workflow in its entirety and component by component.
Being able to visualize a workflow lets you see where things may be done better in another order, or where steps that don't affect each other can be done in parallel rather than in sequence. It's hard to manage a workflow that you can't envision.
Conveniences in Automated Workflows Can Improve Workflow Management
Workflow software includes form builders, because forms are a critical part of most workflows. The right workflow software will allow you to build conveniences right into the forms to promote better workflow management. For example, pre-filling of certain form fields can save considerable time. Suppose the workflow created for the hiring process includes numerous forms that require the job candidate's name and contact information. Once the first form of the process is completed, subsequent forms can pre-fill name and contact information fields automatically, so there's no duplication of effort.
Other conveniences in automated workflows include automatic notifications to personnel whose input is required, automatically date- and time-stamping steps as they are completed, and saving data from the workflow for future reporting purposes.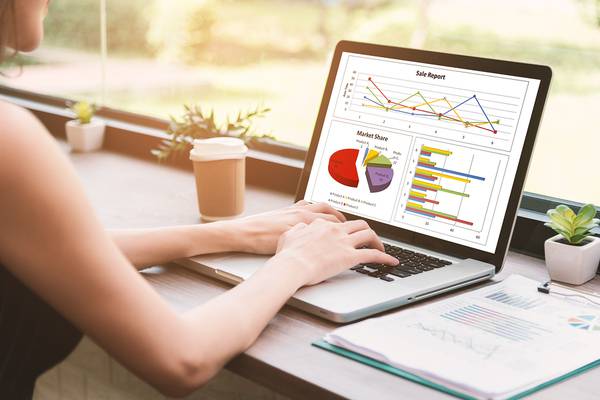 Reporting Is an Underappreciated Component of Good Workflow Management
To improve a workflow, you have to know how well each workflow component performs, and reporting features allow you to do this with ease. You could, for example, record time to completion for a workflow and examine how that data trends over time. Then, should you choose to modify the workflow, you could compare time to completion for the modified workflow to that of the original workflow.
Workflow software should include powerful, easy-to-use workflow reporting features so you can collect and analyze workflow data. The reports generated can help you envision ways to improve the workflow, and can guide you when you create new workflows. It's an excellent method for keeping good workflow management high on the priority list.
Workflow management requires understanding automated workflows inside and out, and you can't do this without the right workflow software. PerfectApps is workflow software with an intuitive, drag-and-drop user interface that allows workflow creators to drag and drop elements into place. Visualizing the entire workflow, and different components of the workflow is a snap.
Additionally, the form-building tools PerfectApps offers allow users to include workflow accelerators like pre-filled form fields, and checks and balances that ensure that the correct data is always entered into forms before they are submitted. And PerfectApps offers powerful reporting features that let you track and manage workflows so you can improve them in ways that make a real difference. Why not test drive PerfectApps for free by signing up for a trial? Workflow management is a strong competitive differentiator, and PerfectApps equips you to manage workflows with skill and ease.