Running a one-person business may sound lonely and non-lucrative, but it certainly doesn't have to be. People have turned one-person businesses into million dollar businesses, though most remain smaller than that. The number of single-person businesses has increased due in large part to technology evolution that allows one person to accomplish more without necessarily making a huge infrastructure or capital investment.
In 2014, there were nearly 33,000 single-person operations in the U.S. that brought in from $1million to $2.49 million, and this represents an 11% increase from 2013 figures. The total number of single-person businesses in 2014 was nearly 24 million, and the number continues to grow as more people develop innovative ways to go into business for themselves.
With a "staff" of only yourself, do you really need workflow tools to help you run your business? In many cases, the answer is yes. With all the responsibility on your shoulders, having the right tools can help you develop your clientele, build a strong reputation, and differentiate your business from competitors. Here are some ways workflow automation software can assist the one-person business.
Online Forms Can Help with Inbound Marketing
Many solo operations depend upon inbound marketing to bring in new leads and customers. They carefully craft a website with landing pages designed to appeal to very specific potential customer profiles. What happens to data entered into landing pages is critical. Once the customer enters his email address and company name and downloads your position paper, the data entered by the potential customer can be directed to any number of destinations. It could be funneled directly into your customer relationship management (CRM) system or your email newsletter list, for example. Workflow automation software makes this process simple and straightforward.
Coordinate E-commerce with Predictable Workflows
When an order comes into your one-person e-commerce shop, what happens to it? Maybe you get an email notification on your phone and make a mental note to process the order later. Suppose, however, that you direct order information to an app that tells you exactly which shelf you'll find the ordered item on. Shipping information can be made to automatically create a packing slip and shipping label. Once you ship the item, tracking numbers can be entered one time to allow both you and your customer to track the order. You can even use workflow tools to collect customer feedback so you can fine-tune your product mix.
Track Invoices with Precision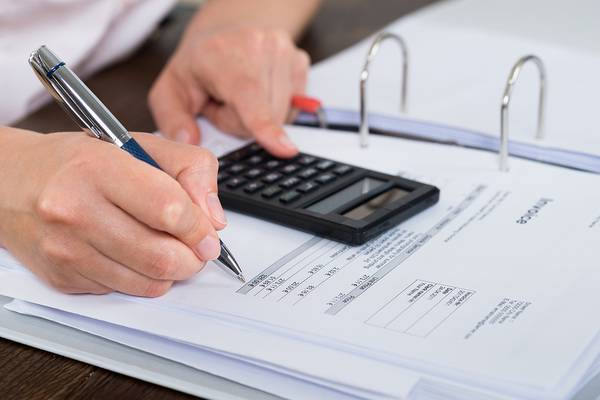 If you provide professional services, from legal services to catering to custom clothing alterations, then you know the value of prompt, accurate invoicing in preventing cash flow problems. You can use workflow automation software to create a mobile form on which you enter information about the supplies you purchase for a customer service. Rather than having to manually enter it when calculating an invoice, your workflow tools can send the information directly to the spreadsheet or invoicing software you use, so you avoid mistakes and ensure all your expenses are accounted for. You can also use workflow tools to streamline interactions with your suppliers.
Scale Up Easily as Your Business Grows
Workflow automation tools hosted in the cloud make it easy to scale up if you should take on a partner or employee. With cloud-hosted workflow automation software, you can expand access to all your workflow tools almost instantly, so there's no waiting around for software to be manually installed on a physical computer for your partner or employee to use. And if you have a business that only takes on helpers seasonally, scaling down once your busy season is over is just as easy as scaling up, because cloud software is generally sold on a monthly subscription basis.
PerfectApps provides the non-technical user with workflow management software tools that can be customized to a nearly limitless variety of uses. By creating online forms and workflows, and automating processes, your one-person business can be faster and more efficient, with more accurate recordkeeping. Have a look at the PerfectApps demo and see how flexible, powerful, and affordable it is. Often it's the "little things" that separate wildly successful one-person businesses from the rest, and when you know you can take care of inbound marketing, order handling, invoicing, and other tasks with ease, you're freer to focus your energies on your unique skills and talents.