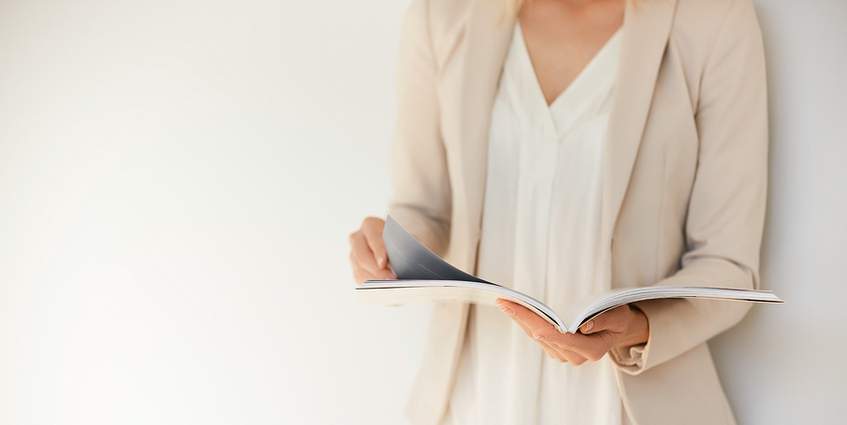 The books, magazines, and professional journals you consume all come to you after an intensive process that really only begins after writers have finished putting words on the page. This is true whether you read a publication that is printed on paper, or if it comes to you in electronically.
Getting words from the stage of idea generation to where they're in front of readers' eyes requires several steps so that the original purpose of the idea is fulfilled. To be able to do this consistently, organizations that publish documents, books, journals, or news media must develop tried and true workflows so that to the best of their ability, they only put out content that is of high quality.
Just about any business organization can learn from the publishing process because it's about collaborating and ensuring all the moving parts to work together smoothly. Workflows in most businesses are variations on this concept. Here are some things any business can learn from the publishing workflow.
Checks and Balances in a Workflow
After an editor accepts a manuscript for publication, someone else has to check the manuscript for plagiarism and if necessary, return it to the author for changes. This process repeats until the manuscript is free from any content that would encroach on someone else's intellectual property. The cleared manuscript must be reviewed and edited by one or more editors for mistakes in grammar, spelling, punctuation, and for problems with style and wording. Once the content has been edited and proofread thoroughly, an editor in chief will give a final decision on whether the manuscript is ready for a "proof" copy.
While all this is going on, graphic designers are busy creating cover art and the text that goes with it. This process also includes review and final approval. It's only when both the manuscript content and all associated graphics (including any graphics that are embedded in the manuscript) are close to completion that it's time to work with printers to determine how the document will be bound, how many copies will be made, and when they will be completed.
With electronic publications, the printing element is removed, but publication still requires careful collaboration and coordination between multiple parties for the content to be published electronically.
Collaboration Must Be Carefully Choreographed
Maybe workflows in your business have nothing to do with publishing. Still, they share the requirement that all the moving parts work together smoothly so that work can be accomplished efficiently. If your goal is to get the meal to your customer's table hot, fresh, and beautifully presented, you must also have checks and balances in your kitchen and serving workflow. If your goal is to have your customer's suit altered in time for his wedding, checks and balances ensure everything is done methodically, consistently, and in keeping with your standards for quality of work.
Many businesses use workflow software to manage workflows, and often a workflow is kicked off by the submission of online forms. For example, if a customer orders a product, the order form kicks off a process that involves procuring or making the product, ensuring it meets quality standards, packing it up, shipping it, and collecting payment. The key to being able to do this well, even as a company grows and changes, is having outstanding workflow software orchestrating everything.
Collecting Data from the Workflow Itself Is Beneficial
Did you know that automated workflows themselves can collect data? In fact, data collection can be one of the most useful ways a company can improve and set itself apart from competitors. A workflow can be made to automatically document when and by whom a particular step was completed – information that can be invaluable in organizations subject to third-party audits.
Automated workflows can also collect this type of data and funnel it into other processes that allow evaluation of efficiency, how quickly workflows proceed, where bottlenecks in workflows occur, and business trends, such as which months bring in the most orders. Publishers use similar data to evaluate sales and inform their future manuscript choices.
PerfectApps is workflow software that puts workflow users in charge. With the drag-and-drop interface, it's easy to create online forms and custom workflows complete with checks and balances, automatic notifications, and automatic collection of workflow data. We invite you to check out some of the many PerfectApps case studies to see for yourself how well-designed workflows transform organizations of all types.