The online form that is perfect for your needs depends heavily on context.
Additionally, what is perfect today may be less so tomorrow due to the rapid pace of innovation and technology advancement.
But that doesn't mean it's impossible to get it right! With the right form software and knowledge about attitudes toward forms, you can create the best online forms that perfectly meet your needs while delighting form users.
And it is with your users that you should start when designing online forms. After all, if users don't want to complete your form, it benefits no one. Make sure the first step in any form initiative is learning about who will be using it. Once you know that, you can make the most of the following qualities that make online forms outstanding.
A Perfect Form Looks Great on Any Device
These days, you can't assume that form users are in a desktop environment with a full keyboard. Customer-facing forms often reach people who are using mobile devices. And an increasing number of employee-facing forms are used by workers with mobile devices. For example, field technicians need to be able to see forms clearly on the mobile devices they use in the field.
Great-looking forms are uncluttered and use readable fonts. Form field labels are readable and unambiguous, so users know which information goes in which fields. Branding touches, like logos and colors, may be evident, but they shouldn't overwhelm what appears on the screen.
It Is Also Brief
When you create online forms, it's natural to want to collect as much information as possible. But form users don't see it that way. They see a form and subconsciously judge whether filling it out is worth their time. Therefore, it's essential to keep online forms as brief as possible while collecting the key information you require. A landing page form, request form, or even an application form will turn users off it looks like it will take too long to complete.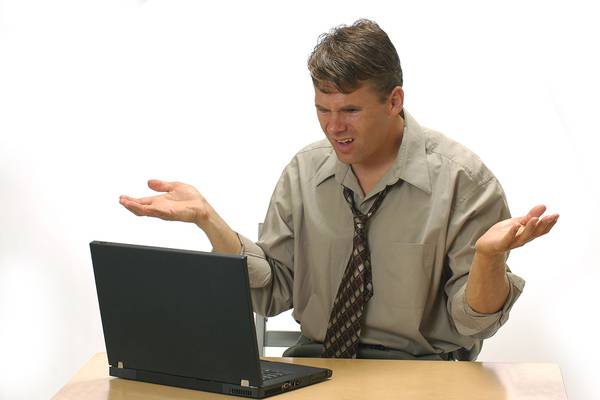 Nobody wants to input their life story just to access
a complimentary white paper.
It's Mobile-Friendly
In today's world, you can't take for granted that people will use your form with the benefit of a big screen and a full-sized keyboard. Taking a mobile-friendly workflow approach is best because it also helps you ensure your forms aren't overly long.
Mobile-friendliness is also about more than just how a form looks on a small screen. It is about minimizing the amount of typing required of users. You can reduce typing with radio buttons, checklists, and drop-down menus. And you can also store previously entered information so that filling out a form a second or subsequent time auto-fills blanks that the user has completed before.
It Acknowledges Form Submission
We have all had the experience of completing and submitting an online form only to have nothing happen or be taken to a new screen with no indication of what happened to our form. People need closure. They need to know that once they click on "Submit," their completed form has gone where it's supposed to go.
A simple pop-up "thank you" notification or automatic navigation to a "thank you" screen reassures users that their efforts in completing an online form were not wasted and that the form has been sent on its way successfully.
The "perfect" online form is highly context-dependent. Designing it requires that you understand the people who will be using it. Are they busy moms carrying a toddler and a phone simultaneously? Are they field technicians submitting important jobsite information? Are they shoppers relaxing at the end of the day?
Know your form users, and you can design online forms that suit both their needs and yours. PerfectApps is online form software that makes it easy to create fully customized online forms with no programming required. Take a look at the PerfectApps demo video for inspiration, and if you have questions, please contact us at any time.