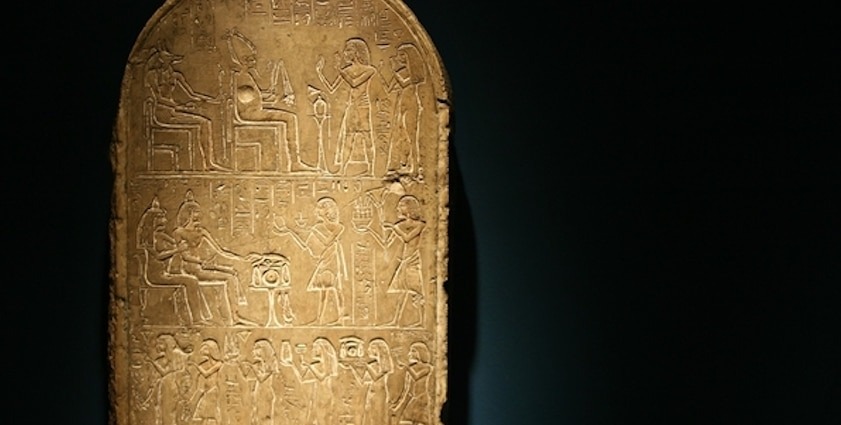 It's a good thing we don't have to handle engraved stone tablets in business these days. Even paper is being phased out of many business processes.
With form software that also functions as workflow software, businesses in every industry can create online forms, accelerate business processes, and help their employees put forward their best work. Here are the 10 commandments of excellent workflow design.
1. Thou shalt choose software that excels in creation of both forms and workflows, so that thy time won't be spent learning more software packages than necessary. When form and workflow software have been integrated skillfully, let no man put them asunder.
2. Thou shalt not use paper forms except when absolutely necessary, for they deplete natural resources, can be lost, and are sometimes difficult to read. Paper forms can also necessitate file cabinets that can measure up to three cubits tall.
3. Keep thy employees from taking thy department's name in vain by providing them with forms and workflows that make sense and are logical. Employees destined for needlessly complex forms and workflows may weep for 40 days and 40 nights.
4. Thou shalt eliminate unnecessary steps from workflows, that thy employees will honor you all the days of their life. Employees that toil at processes that have smitten unnecessary steps are joyful.
5. Honor thy end-user by ascertaining their needs before designing the forms and workflows that they will be using every day, that their days with your company may be abundant and gratifying.
6. Thou shalt use automatic alerts with online forms, so that workflows may continue without unnecessary stoppages. Let the alerts ring out to all appropriate email accounts, that all in the land may rejoice in steady workflow progress.
7. Thou shalt avoid form and workflow software that does not integrate with other software your business uses. It is a thing of great beauty when your form and workflow software shares data with databases and spreadsheets without despair.
8. Thou shalt eliminate duplication of effort by allowing online forms to auto-populate multiple fields that require the same input. To toil endlessly, entering the same data repeatedly, makes an employee quick to anger, and breaks his spirit.
9. Thou shalt prevent errors from entering forms and workflows by using field checks, that thy end-users may correct their mistakes before their forms are submitted. For when a form or workflow step is completed without error, thy employee and their supervisors may rejoice.
10. Thou shalt provide workflow transparency, that thy end-users may always know the status of a workflow. For if they do not know the status of their workflow, there may follow wailing and gnashing of teeth.
PerfectApps is both form software and workflow software, allowing you to create perfectly customized online forms and business processes that help your business run as efficiently as possible. Whatever your industry, online forms save time, money, and the frustration of tracking down and correcting errors. Online workflows help ensure compliance with regulations, can provide an automatic audit trail, and allow authorized users to learn the status of the workflow at any time. Automated alerts can be built in, as can field-checks that help ensure all errors are corrected before forms or workflow steps are submitted.
Whether your business employs five people or 500, and whether you're in the business of baking cakes, shoeing horses, or providing insurance, the right forms and workflows make your business better: faster, more accurate, and more cost-effective. We invite you to watch the PerfectApps demo video. Discover for yourself the many ways custom forms and workflows can help your business sharpen its competitive edge.