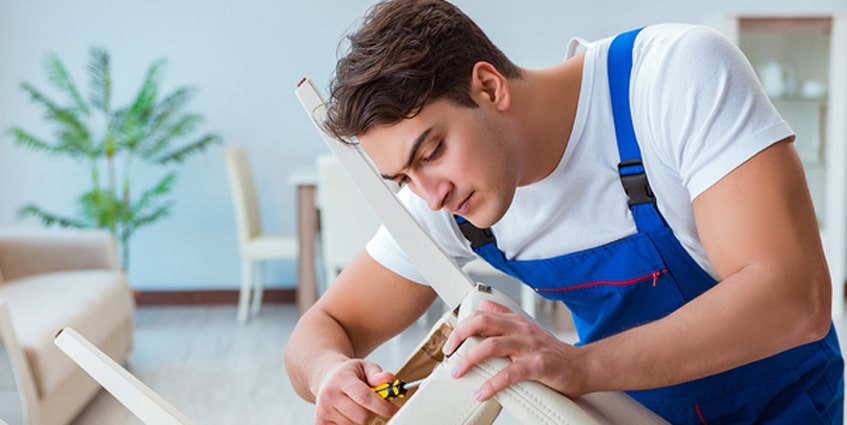 Modern families have full schedules. Less downtime means less time to take care of the household repairs that mom or dad used to tackle on weekends. While YouTube videos have given us a valuable resource for the committed DIY enthusiast, many of us lack the time needed to devote to handyman jobs in our own homes.
Personal assistant services of all type have grown in recent years due to more people working in the "gig" economy, and the needs of ordinary consumers who lack the time and energy to fix the leaky faucet, hem the daughter's skirt, or deliver the party supplies to the venue. Anyone who is skilled in home repairs and carpentry can find plenty of customers for a handyman business, particularly if they're willing to market effectively and run their business with optimal efficiency.
"Paperwork" Is Inevitable, but Paper Is Optional
Every small business has its associated "paperwork." If you're a handyman, you have to ensure you have all necessary permits, licenses, insurance, and bonds required in your service area. You also need a vehicle, tools, and the paperwork that goes along with those. And, you'll need a way to organize receipts and invoices so you can take care of tax obligations with minimal confusion and hassle.
The great news is that, with the right electronic form software, you can take care of almost all of your business paperwork without
actual
paper. That means less time spent printing documents, less storage space for paper, and easy access to your records at any time – even on a mobile device away from your office.
Imagine being able to easily modify a work order right from the customer's location. If they decide they want the baseboard repainted too, you can add that to the work order right from your tablet or phone.
Customer Queries Online: Make It Easy and Inviting
People are used to requesting services online, so your business website should make it easy for customers to do so. Your online form software should integrate easily with web pages, help you create user-friendly online customer query forms, and notify you when a new, completed handyman business form is submitted online.
Handyman form software should be capable of easy workflow design to help you and your crew ensure that all jobs are completed with consistently high quality and meet all of your standards. This way you can focus on core business (making customer homes better) and let much of the administrative work to take care of itself.
Income, Expenses, and Mileage
Online form software, particularly when it allows the creation of custom workflows, makes tracking mileage, expenses, income, and other information as simple and quick as possible. Instead of writing down mileage and hoping you remember to enter it into a spreadsheet later, you can input mileage directly into a mobile-friendly digital form and be confident the information is automatically entered into your spreadsheet.
Your Tablet Can Be Your Best Tool
You need a variety of tools so you can take care of customer needs, but did you know your tablet or smartphone can be two of your most important tools? Being able to record information from the customer's home or from your truck saves a lot of time over a year and helps to keep mistakes to a minimum. You can focus on doing your handyman work without worry that you'll have a paperwork nightmare later.
PerfectApps is a form and workflow creation software that simple, yet powerful, customizable, and mobile-friendly. With a convenient, drag-and-drop interface, you can create electronic forms that are easy to use from mobile devices. We invite you to watch our demo video about creating and using mobile-friendly forms and workflows to run your handyman business with greater efficiency.