Maybe you have recently discovered the benefits of online forms, or can see the clear benefits of automating frequently-used business practices. Perhaps you have workflow software or are ready to buy. But how do you get started?
While it can be tempting to want to automate everything as quickly as possible so you can start reaping the benefits right away, in reality you're better off choosing a particular workflow to automate as a pilot project. That way you can learn what works, where there might be problems or push-back, and how to refine an automated workflow before taking it live.
Once you launch that first automated workflow and work out any unexpected problems, you're in a much stronger position for tackling another one. With each subsequent automated process, your confidence and experience grow, making automation less daunting and quicker to implement. If you're ready to get started, here are a few simple and popular workflows you might consider starting with.
Registration
Does your organization include registration, whether of students, patients, or new customers? If so, automating registration can be a real time-saver and make the customer-facing side of your operation appear infinitely more competent and polished.
It starts with creating an online registration form, with clear labels for each field the user must complete. Once the user finishes filling out the online form, the data from it can be automatically routed to the places where it is needed, such as your customer database and your emailing list.
Employee Onboarding / Offboarding
The importance of having a complete, consistent process for bringing new employees onboard and processing departing employees cannot be overstated. Mistakes can be costly, and relying on paper forms slows things down needlessly. With a workflow for onboarding new employees, a new hire can enter relevant information once and the workflow can route the information to multiple forms or databases, eliminating duplication of effort.
An automated workflow for out-processing employees who are leaving ensures everyone's obligations are fulfilled, all company equipment is returned, and company network credentials are automatically revoked, so the process is clean and ensures the security of all parties.
Reimbursement Requests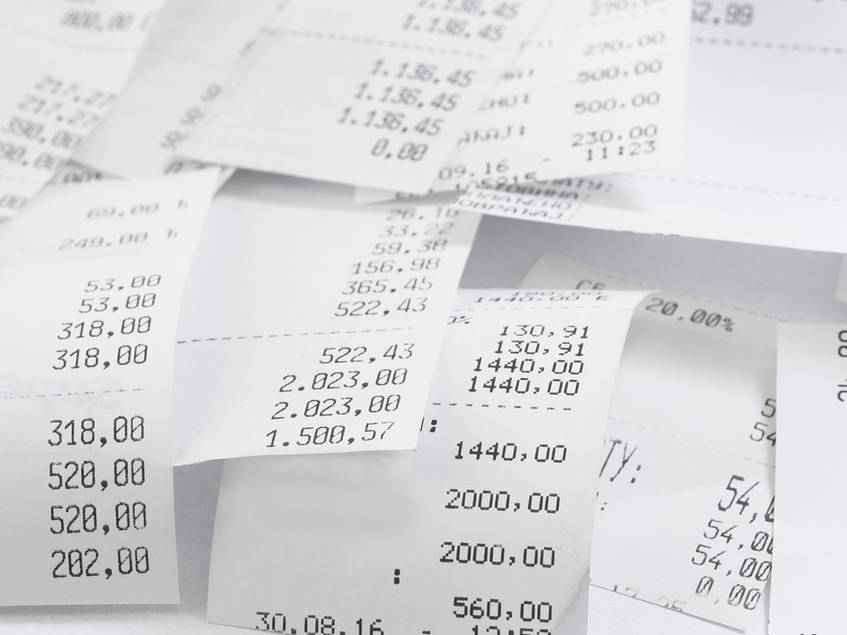 Piles of paper receipts aren't needed by automated reimbursement workflows.
An automated workflow for reimbursement of employees after traveling on business or after making a purchase for the company with their own money ensures speed and accuracy. Receipts can be submitted electronically, with employees scanning or photographing receipts rather than stapling them all together and submitting them. Once an employee submits the proper documentation, the information is routed to the approving authorities, who can then review the request, ask for clarification, or forward it to the person responsible for issuing checks or electronic reimbursement. Records create and store themselves, and employees receive their reimbursement faster.
Maintenance Requests
Even if your "maintenance department" consists of one person, an automated workflow for maintenance requests will save time and money. Playing "phone tag" and using sticky notes to keep up with maintenance requests is slow and error-prone, and an automated workflow does away with those problems.
Employees with maintenance requests can submit their requests online, and the resulting time- and date-stamped requests automatically go to the responsible party, who can them attend to them in priority order. Such a workflow may also include a form that maintenance workers can use to account for purchases of supplies and time spent making repairs.
Paid Time Off Scheduling
A simple paid time off workflow begins with an employee submitting an online time off request form to their manager. The manager then reviews the request, approving or rejecting it. If the request is rejected, the form is sent back to the requestor with an explanation or a request for further information. If the request is approved, the form is forwarded to HR, where the responsible party enters the vacation days into the system. Such a workflow is infinitely more efficient and accurate than a system based on written or verbal time-off requests.
With workflow software like PerfectApps, you have nearly infinite scope for creating automated workflows like the ones described above. And once you automate one workflow, you're sure to think of other great ways you can put automation to work for your organization. For more inspiration on how automated workflows can transform your business,  we invite you to read through some of our many case studies.