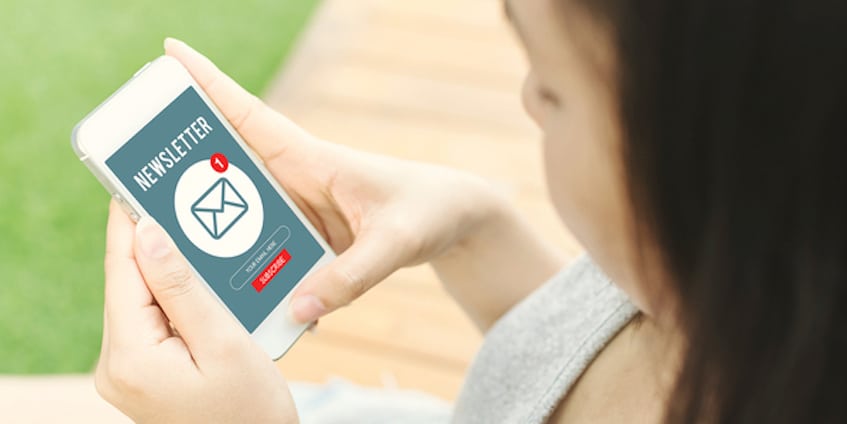 Inbound marketing is no longer a novelty. It is a core component of an overall marketing strategy and is built upon providing outstanding, relevant content to people who may become customers. Having workflows that power an inbound marketing strategy is smart. It's not always easy to keep straight who has what, who has been contacted, and who has opted into the email newsletter.
Because inbound marketing informs so many B2B and B2C purchase decisions, how you use online forms and automated workflows can make a measurable difference in how well your overall marketing strategy performs. You need a methodical approach to keeping leads "warm," so that no potential customers fall through the cracks. With the right workflow software, it's doable and practical for even a small business.
A Consistent Approach to Keeping Leads Warm
When someone accesses one of your blog posts, a whitepaper, or some other downloadable piece of marketing collateral, they are automatically "warmer" than any lead you contact cold. There are many things you can do to keep these leads warm and to nudge them further along the purchase path. Simply acknowledging their existence and thanking them for downloading a report, for example, helps establish a relationship.
But you can't do it haphazardly. You don't know up front which lead is likeliest to buy, or has the purchasing authority to do so. Therefore, it's wise to develop an automated workflow that acknowledges each new lead, attempts to establish contact, and offers more personalized assistance. With all of your sales team members using a consistent workflow, you maximize your lead-cultivating activity and let fewer good leads slip away.
Benefits of Lead-Cultivating Workflows
How can your business benefit from automated workflows designed to cultivate leads? For one thing, you'll have far less confusion. When someone enters their email address to download a report, for example, and this data is automatically routed to an online form and put into a centralized database, then the next time the lead accesses content, you know and can tailor your interactions based on the fact that they are perhaps a step closer to making a purchase decision.
With a consistent lead-cultivating workflow, if one team member is absent and a lead returns to learn more, whoever deals with them will know what they have already accessed, plus any other relevant information they may have entered when requesting information. Therefore, they're treated with greater consistency and know their interest is important to you.
Smaller Businesses May Benefit Disproportionately
In smaller businesses, people often have to wear multiple hats, and they have less time to deal with manual or paper-oriented workflows. If you don't have a strong clerical "back bench," then automated workflows can make a huge difference in how efficiently your business operates. A smaller business, in other words, may benefit disproportionately from developing automated workflows and may see a quicker return on their workflow development investment.
The less personnel and time you have available to see to the completion of old-fashioned, manual lead-cultivation workflows, the more you'll benefit from developing automated ones. The good news is, workflow form software is available to make this task easier than you might expect.
Craft the Ideal Automated Workflow 
PerfectApps is an online form builder and workflow management software with an intuitive, drag-and-drop interface that allows non-technical users to create custom-tailored online forms and workflows. You can begin with a number of included form and workflow templates, or you can design your own from scratch. The result is the ideal online form or workflow for your needs.
You can create lead-cultivating forms and workflows, or forms and workflows for an almost endless variety of business tasks. In fact, PerfectApps users often choose PerfectApps for one task, only to realize that it is perfect for many others, from IT help desk workflows to HR workflows. Check it out: we have a number of interesting case studies that spell out how PerfectApps helps businesses across industries work smarter and make the most of their resources. We'd love for you to have a look at some of them. Please contact us with any questions you may have.