In the twenty-first century, a lot of work is done online and on computer apps. This is because it helps to eliminate a lot of manual processes, creating more efficiency and because it's easier for the user.
Forms that your customers need to fill out are no different. Any time you think to yourself, should this be a paper form or online form, the answer is probably going to be online.
However, when you've had many processes put in place in your business or organization that revolve around paper forms, it can seem like a daunting task to have to revisit them all and convert paper forms to online forms.
But you're in luck. Taking forms from on-paper to online doesn't have to be a complex project, and it doesn't require hiring a programmer. Instead, you can utilize an online form software like PerfectApps that comes with many customizable templates and makes it easy for you to make the switch to online.
If you're unsure about switching over all of your paper forms, here are a few examples of paper forms that you should put online ASAP, to kick off your jump to online.
1. School Registration Forms
When it comes to something as important as someone registering for a new school, you need to ensure that every single school form submitted is input into the database, and no one is left out.
Using online forms is a great way to make sure that all new registrants' information is automatically put into your system and the enrolling process is getting started. And if you make your forms mobile-friendly, parents in mobile-only households will be especially appreciative.
2. New Employee Forms
Having new employee forms, and pretty much any HR forms, online helps your employee document management process to become that much easier.
There's no more need for manila folders and filing cabinets. Instead, you're able to hold all employee information, completed forms, and signed documents in your online database.
Plus, they're so much faster for your new employees to fill out, allowing them to start training and get to work even sooner.
3. Surveys
If you're considering sending out surveys to your customers, phone or snail mail is not the best way to do this anymore. Instead, you can create a survey in PerfectApps' online survey creator and email it to your customers for them to quickly fill out at their own convenience and easily submit.
This makes your survey response that much higher and also allows you to receive all of your survey answers in one convenient spreadsheet.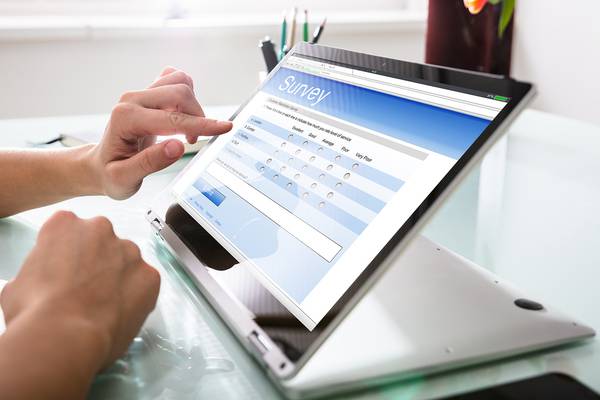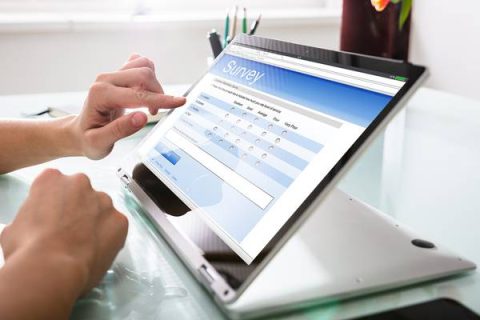 Online surveys are superior to paper or phone surveys in every conceivable way.
Switching these existing paper forms to online forms doesn't have to be a huge undertaking. In fact, with PerfectApps' customizable templates, a high ROI is essentially guaranteed.
The process won't take very long, but the time it will save your customers, employees, and various departments will pay off for years to come.
If you're interested in learning more about switching your paper forms to an online version, check out our training videos to watch how the software can easily work for you and your organization.