Online forms typically include clickable buttons that submit the completed form or take the user to the next page of the form.
They're basic elements of online forms, but with the right form software, you can access button control functions that can make your forms do more and work better. When you start using online form software, be sure to read up on the types of button control it offers, because learning these properties can help you design better forms, get higher form completion rates, and make the form user experience less stressful and more enjoyable. Here are some examples of HTML form button properties.
Buttons That Acknowledge Form Completion
Buttons that submit a completed form and acknowledge that the form has been successfully submitted are perhaps the most basic types of form buttons. Have you ever completed an online form, clicked "submit," and received no acknowledgement that anything has happened? It can be frustrating. You wonder whether all the information you entered has gone into an online "black hole" or if it's made it to the right destination.
When designing online forms, be sure to use a "submit" button that shows a success message. Your form software should allow this by simply checking a box and entering the text you want to appear when the form has been submitted successfully. A simple, "Thank you for submitting your form" message reassures users that their time has not been wasted.
Buttons That Open a New Web Page
Buttons that open a new web page are another common type of online form, especially with customer-facing forms. Landing page forms are a prime example of forms where a "submit" button opens up a new page.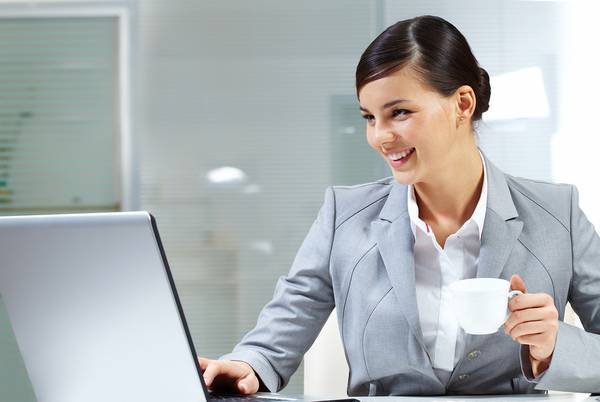 Your form software should allow you to choose button properties that redirect to a specific URL and open that web page after the form user clicks "submit." Depending on your form software, you may even be able to configure the buttons to direct users to different web pages based on form input. That way, people who say they're interested in one thing on a landing page form will go to the right web page for their interests, while people who say they're interested in something else will go to a page consistent with their interests.
Buttons That Aren't Available to Everyone
Sometimes forms need to include buttons that are only available to certain users. This may be true for employee-based forms. For example, you may use the same timekeeping form for all employees, but employees in certain roles may be allowed to submit their timekeeping forms without having to gain approval first.
Forms designed with role-based functions can help. Suppose an employee still in their probationary period has to get approval from their manager before submitting their time data. These users can be shown a clickable button that sends their time data to their manager, who then approves or denies the data. Other employees, who are not required to get approval for their timekeeping data will see a clickable button that sends their time data directly to payroll, bypassing the approval step.
Don't let the buttons you design for your online forms be an afterthought. Know what you need them to do and be certain your form software is capable of handling those needs. PerfectApps is form software that allows users to create pixel-perfect online forms with no programming required. It allows for a range of button properties so that your forms behave exactly as you want them to.
You can test drive PerfectApps for free by signing up for a free trial. This is a great way to learn first-hand how easy online form creation can be. And if you have any questions, PerfectApps invites you to contact us at any time.